Members
Neewa Mason: Vocalist, Pianist
Neewa Mason is a Juno Award Winning Musician, currently residing in Winnipeg, MB. She is Anishininew from St. Theresa Point First Nation, St. Theresa Point Manitoba, located on Treaty 5 land. Neewa is a multi-talented singer, songwriter, performer and has been a proud member of Indian City since its inception in 2012. She has also been a member of other bands such as Eagle & Hawk, Segweh, and Burnt Project 1. Between these 3 musical groups, she has received several prestigious music awards both nationally and internationally throughout the 21+ years of her professional music career. With Vince's passing, her main focus is to honour Vince's Legacy by keeping Indian City thriving, and by continuing to be a strong voice for Indigenous Culture.
---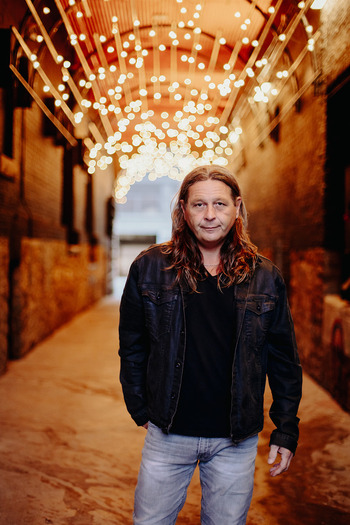 Jay Bodner: Vocalist, Guitarist
Jay Bodner has been a singer, guitar player, and songwriter with Indian City since joining the band on their 2018 Juno nominated album Here and Now. Prior to Indian City, he held tenure for 25 years with the band Eagle & Hawk along with his musical partner and the founder of Indian City and Eagle & Hawk, Vince Fontaine. Eagle & Hawk recorded 10 albums in its career, toured internationally and went on to win a Juno Award in 2002 as well as nominations in 2004 and 2006. Both Indian City and Eagle & Hawk were humbled with numerous Indigenous music industry awards and nominations in Canada and the United States over the past few decades. Jay believes that music is medicine and remains committed to Vince Fontaine's vision of building bridges between Indigenous and non-Indigenous peoples.
---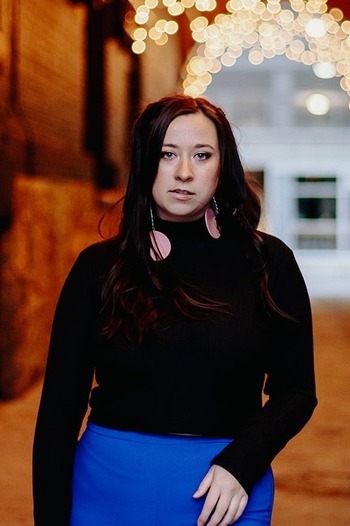 Gabrielle Fontaine: Vocalist, Guitarist
Gabrielle Fontaine is an Anishinaabe singer-songwriter and guitarist based in Winnipeg MB. Gabrielle joined Indian City as a singer-songwriter on the 2017 Here & Now album. She is the daughter of the late band leader, Vince Fontaine. After the sudden passing of her father, Gabrielle was motivated to follow in her father's footsteps within the band as a singer, songwriter, and guitarist. Gabrielle performs music and captivates audiences with her lyrics of personal experiences and perspectives of life, often highlighting her view through an Indigenous lens. Her honest melodies and angelic voice are sure to leave a unique and lasting impression. She is poised to follow in the strong tradition of Manitoba's vibrant music community while fostering her talent nationally and internationally.
---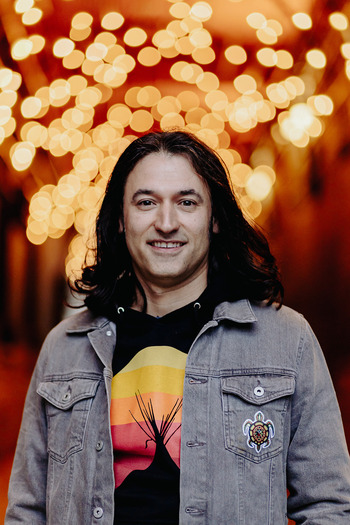 Jeremy Koz: Vocalist
Koz currently sings with corporate event bands "Men in Cheap Suits, The Ron Paley Band, Big City All Star Band", tribute bands "Big Top Radio, Revenge of the 80's", as well his original band "Deep Dark Cave". Koz's previous original band "Floor Thirteen" earned him a nomination for Best Male Rock Vocal at the L.A. Music Awards. He joined Indian City on their 2017 album Here and Now, which was nominated at the Juno Awards in 2018. You may also recognize Koz from Canadian Idol during the live shows as Top 22. Over the years Koz has toured in North America and Europe. He is very active in the film community.
---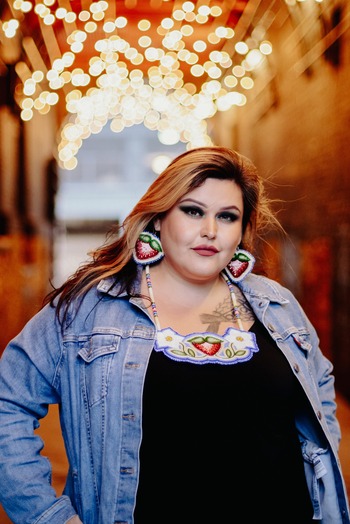 Pam Davis: Vocalist
Coming soon!
---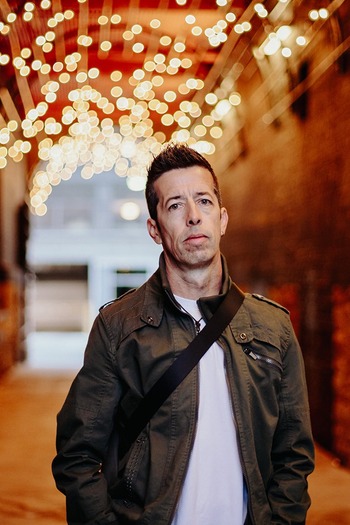 Rich Reid: Drummer
Rich Reid has been able to rise to prominence on the national scene in the traditional manner of grinding out the hours and kilometers connected to performing in venues across the country as a young musician in order to pay his dues and develop his craft. Mission accomplished. His first foray on the national scene came with national radio and recording artists Jet Set Satellite. Having elevated his game to the national level, he soon found himself performing and touring in the Juno winning recording group Eagle and Hawk. Having established himself as a valuable member of that unit, in 2018 he was additionally tabbed to join Vince Fontaine's artist collective known as Indian City, where he continues to provide solid, energetic live performances that have become his trademark.
---
Spatch Mulhall: Bassist
Lawrence Spatch Mulhall plays bass for Indian City. Spatch has been a member of both Eagle and Hawk and Indian City for over 20 years. He is one of the original members of both these award-winning bands. Spatch co-wrote and sings Eagle and Hawks most popular song, "Song for the Sundancer."
---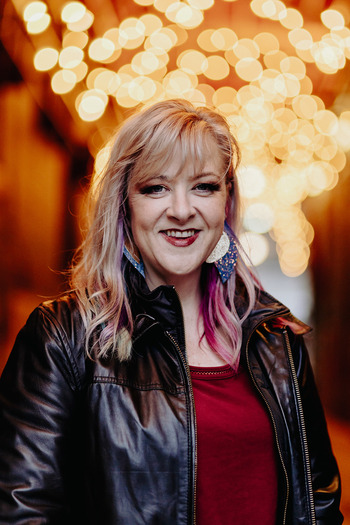 Karen Barg: Violinist
Karen Barg began playing violin at the age of four through the Suzuki Music Winnipeg program, and continued her studies at the U of M and McGill University having studied with Joanne Martin, Jack Glatzer, Gwen Hoebig (concert master of WSO) and a few others. During her musical career, in addition to performing with Indian City, Karen has performed with WSO, Thunder Bay Symphony Orchestra, Sarah Brightman, I'll Divo, Michael Bolton, Anne Murray, Michael Bublé, Disturbed, Honeymoon Suite, Chilliwack, The Headpins, Prism, and Winnipeg's own Fred Penner and Don Amero. Classically trained, she made the transition to playing with bands in her late twenties, when she realized she could improv and just play from her heart. Vince Fontaine was an amazing support and an encouraging force when Karen began performing with Indian City in 2018. She is very thankful and honoured to continue to be a part of Vince's vision.
---
In Memory of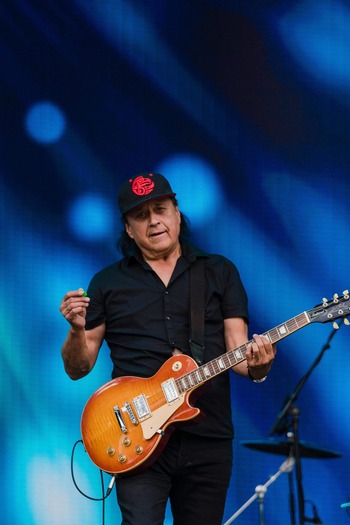 Vince Fontaine: Founder
For more than 30 years, Vince Fontaine has been at the forefront of Indigenous music making in Canada. Vince started playing guitar at a very young age. He was the founder and leader of the Juno award-winning band, Eagle and Hawk. In 2012, Vince founded the band Indian City. Vince told stories through the Indigenous lens, receiving more than 50 local, national, and international awards. His dream was to fuse Indigenous and non-Indigenous people together through music and celebration. His final Indian City album, Code Red, was released in the Fall of 2021. Code Red was written as a call to celebrate the old truths and timeless values found in Indigenous ideals. Sadly, he passed away suddenly in January 2022. With the blessing of his family, the decision was made to keep Indian City alive by sharing his music, messages, vision, and legacy. Vince brought together a collective voice of talent supporting First Nation perspectives for the global community through the collaboration of non-Indigenous and Indigenous Peoples.
---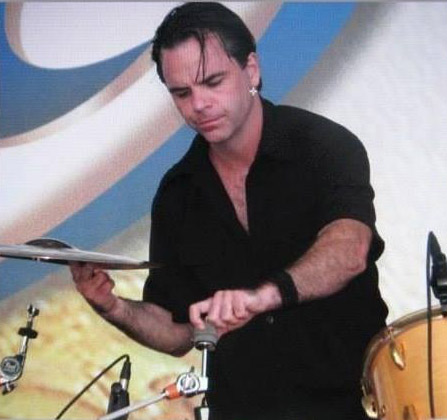 Marty Chapman
Marty Chapman was a drummer with Indian City joining the band on their 2012 album Supernation. Prior to his time with Indian City, Chapman occupied the drum throne with Juno Award winning group Eagle & Hawk in the early 2000s and toured internationally with the group. Chapman was highly regarded as a rock solid and percussive player. He was also well known for his humour and kindness. Chapman had been a fixture and sought after player on the Winnipeg and Canadian music scene and served time with noteworthy acts such as Kenny Shields and Streetheart and the Devon Townsend. Additionally he was a songwriter and lead singer with Winnipeg bands Big Lung and Maximizer. Sadly, Chapman passed away in 2014.
---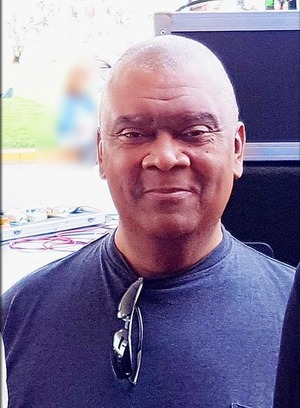 Gerry Atwell

Gerry Atwell was a multi-award winning musician known for his keyboards and vocals in Eagle and Hawk, Ministers of Cool, and many other bands. He performed along side Indian City for many years. Gerry loved entertaining and brought incredibly energy for every performance. He served as President and Artistic Director of the St. Norbert Arts Centre, was a Musical Director for Sarasvati Theatre and Rainbow Stage, and he was a writer for theatre, television, radio, and film.
Rest in Peace, we miss you all very dearly.
---
Guest PERFORMERs & Past MemberS
Jim Cuddy, Chantal Kreviazuk, Don Amero, Sandra Sutter, Chris Burke-Gaffney, Ray Coco Stevenson, Shannon McKenney, Steve Martens, Atik Mason, Rena Semenko, Steve Broadhurst, William Prince, Chuck Copenace, Blair DePape, Peter Baureiss, Jamie Eduardo Carrasco Rojas, Marc Arnould, Jennifer Kreisberg, "Kzo" Pakesso Mukash, Andrina Turenne.