indian City
September 29, 2023
INDIAN CITY RELEASES NEW SINGLE "GOOD PEOPLE FT. JULIAN TAYLOR AND KELLY BADO"
New single GOOD PEOPLE feat. Julian Taylor and Kelly Bado released for the National Day for Truth and Reconciliation: LISTEN HERE!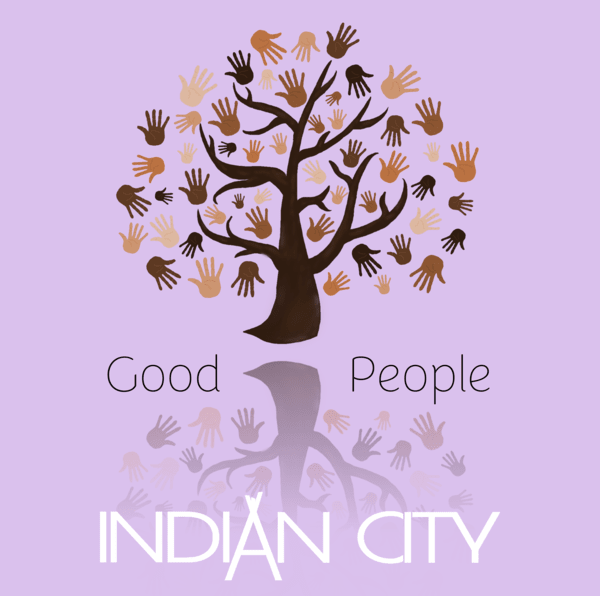 May 29, 2023
INDIAN CITY "CODE RED" IS NOMINATED FOR MULTIPLE CATEGORIES AT THE SUMMER SOLSTICE INDIGENOUS MUSIC AWARDS!
CODE RED IS NOMINATED FOR "POP/ALTENATIVE/ROCK ALBUM OF THE YEAR" AND WANNABE IS NOMINATED FOR "RADIO SONG SINGLE OF THE YEAR" PLUS INDIAN CITY WILL BE PERFORMING LIVE AT THE AWARD SHOW!
January 31, 2023
INDIAN CITY "CODE RED" IS NOMINATED FOR CONTEMPORARY INDIGENOUS GROUP OF THE YEAR AT THE 2023 JUNO AWARDS!

TUNE IN MARCH 13TH FOR THE 2023 JUNO AWARDS! CONGRATULATIONS TO ALL THE OTHER NOMINEES
October 17, 2022
SOCAN MUSIC AWARDS 2022 INAGURAL "VINCE FONTAINE INDIGENOUS SONG AWARD"
THIS YEAR, SOCAN INTRODUCED THE "VINCE FONTAINE INDIGENOUS SONG AWARD" TO HONOUR VINCE, OUR LATE BAND LEADER. THIS YEARS AWARD WAS RECEIVED BY SNOTTY NOSE REZ KIDS AND DREZUS. CONGRATULATIONS!
"IT'S AN HONOUR AND SO IMPORTANT THAT WE INTRODUCE THE VINCE FONTAINE INDIGENOUS SONG AWARD TO THE 2022 AWARDS" - JENNIFER BROWN, CEO OF SOCAN
READ WARNERS PRESS RELEASE HERE

September 30, 2022
WARNER MUSIC CANADA RE-RELEASES INDIAN CITY'S ALBUM CODE RED ON NATIONAL TRUTH AND RECONCILIATION DAY!!
CODE RED IS NOW ON ALL STREAMING PLATFORMS!
READ WARNER'S PRESS RELEASE HERE
INDIAN CITY CHOSE TODAY, TRUTH AND RECONCILIATION DAY, TO RE-RELEASE VINCE FONTAINE'S FINAL WORK BEFORE HIS SUDDEN PASSING THIS YEAR. SOME MEMBERS OF THE BAND HAVE SHARED THEIR THOUGHTS IN THE FOLLOWING VIDEO, PLEASE TAKE A MOMENT TO WATCH THIS IMPORANT MESSAGE.
CLICK HERE TO WATCH A MESSAGE FROM THE BAND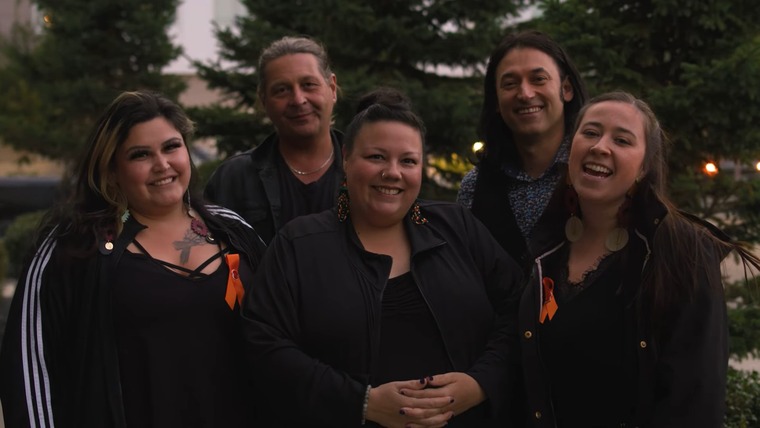 ---
September 30, 2022
INDIAN CITY RELEASES THEIR 3RD OFFICIAL MUSIC VIDEO FROM CODE RED!
THE PATH - feat. JEREMY KOZ
MEMBERS WITHIN THE COMMUNITY AND FROM THE FONTAINE FAMILY JOINED US IN FILMING THIS VIDEO
CLICK HERE TO WATCH "THE PATH"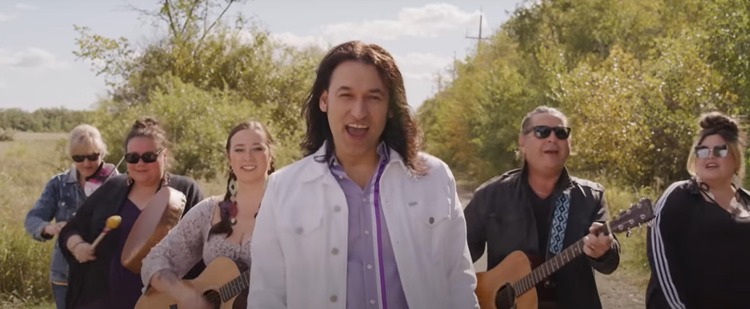 ---
August 26, 2022
INDIAN CITY RELEASES THEIR 2ND OFFICIAL MUSIC VIDEO FROM CODE RED!!
WANNABE - feat. CHANTAL KREVIAZUK
WATCH ARTIST JACKIE TRAVERSE PAINT HER CREATION "RED THUNDERBIRD" IN VINCE'S HONOUR, THROUGHOUT THE VIDEO
MORE OF JACKIE'S ART WAS USED IN THE VIDEO, HIGHLIGHTING THE 7 SACRED TEACHINGS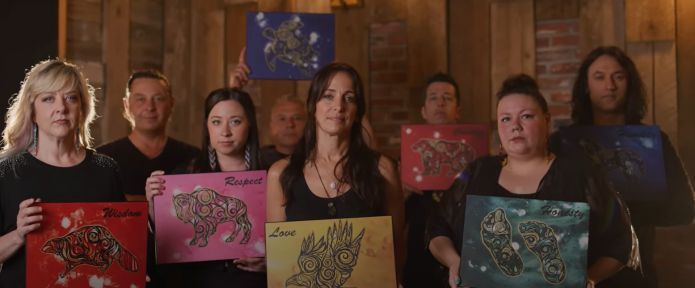 ---
July 29, 2022
INDIAN CITY PARTNERS WITH WARNER MUSIC CANADA TO CELEBRATE THE LEGACY OF VINCE FONTAINE
CODE RED – FONTAINE'S FINAL ALBUM WITH INDIAN CITY – SCHEDULED FOR RE-RELEASE SEPTEMBER 30
MUSIC VIDEO FOR 'STAR PEOPLE' FEATURING JIM CUDDY OUT TODAY
CLICK HERE TO READ FULL PRESS RELEASE

We are SO Proud to Share Our First Official Music Video from Warner's Release of Code Red...
Star People - featuring Jim Cuddy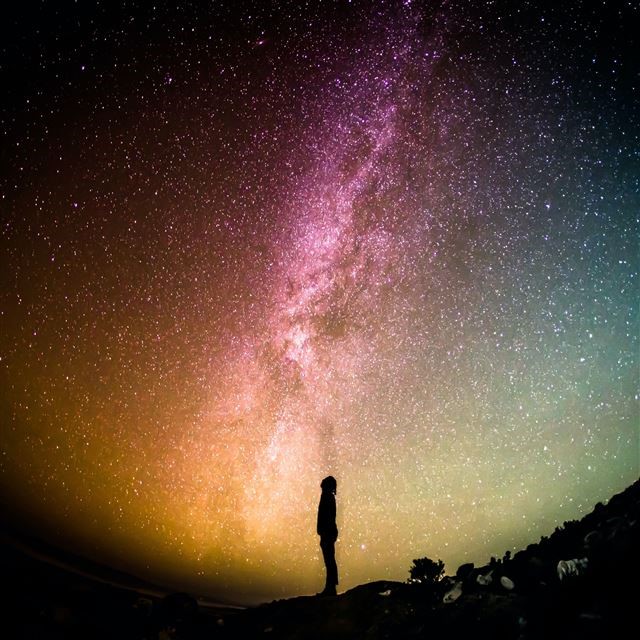 All media inquiries please email us at: weareindiancity@gmail.com
---
May 5, 2022
Hello Indian City Family, Friends, and All Relations!
It's been almost 4 months since Vince made his journey to the Spirit World. Although his physical presence is missing from our lives, his strength and courage is still felt in our hearts and our hands as we continue to keep performing and keep his Legacy alive…
Indian City has made the decision to keep the band going after a blessing to continue was received by Vince's family. We all feel that Vince's message and his music carries an important meaning and needs to continue to be shared! He created a bridge between Indigenous and non-Indigenous people, and felt it was his purpose to educate, share and most importantly create a safe place for people to learn about our traditions and beautiful way of life. He loved to lift our people up as an ambassador to the culture which was truly evident by the work he did!
We had just released our newest album, Code Red in the fall of 2021, and Vince's passing was all to soon just after the New Year in January 2022. This album put a spark in Vince's eye when he would talk about it… he said it was his best work that he had done to date. There is really something special about it. We all feel the same way. The uniqueness of this album and its representation of togetherness and comradery is evident both lyrically and musically by different featured artists on almost every song. Long time members Don Amero and Jeremy Koz contribute. As well as Chris Burke-Gaffney and Sandra Sutter! And we were so honoured when Jim Cuddy (Blue Rodeo) and Chantal Kreviazuk both accepted their invitations to have a featured song each on Code Red! Inspired from Call to Action #83 by the Truth and Reconciliation Commission of Canada, Vince wanted to fulfill the strategy of producing works where Indigenous artists and non-Indigenous artists collaborate in the spirit of the reconciliation process.
We thank you for your patience and understanding while we are newly navigating our performances without Vince and learning our new roles within the group! Vince was a very very busy guy! His work ethic was undeniably incredible, and it is taking several of us to do everything he did for the band (plural if you include Eagle & Hawk too…)!!
Please say hello to Neewa Mason and Jay Bodner who are the Indian City Management Team! We promise to do our absolute best to keep Indian City rolling and to keep sharing our stories and music with you all!
Sadness lingers, as it will for some time. You are not alone in mourning Vince's passing as we are all affected. Share stories. Listen to his music. Call someone and cry. This is new for all of us, and we will all be here for one another…. Miigwetch
For inquiries or bookings, or even just to say hello, please send us an email to:
New Email: weareindiancity@gmail.com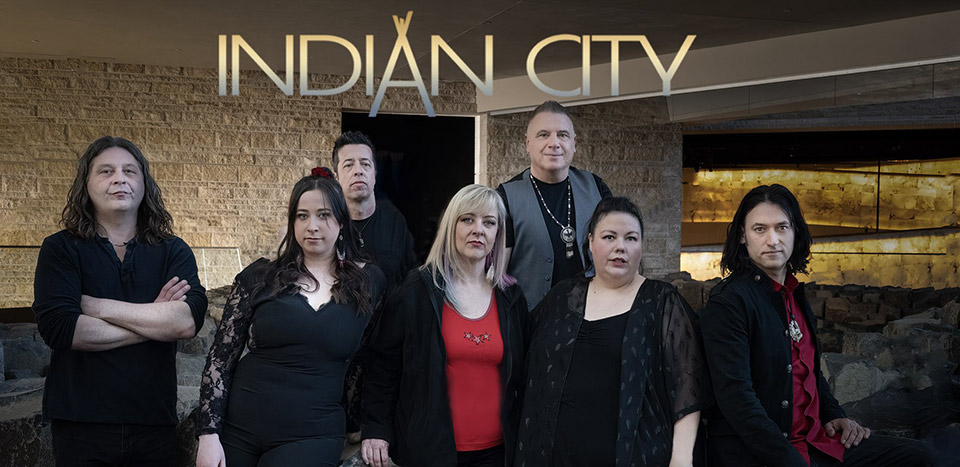 ---
January 18, 2022
One week ago Vince Fontaine suddenly passed away. Vince was a gifted and brilliant songwriter. He is so loved and so dearly missed.


May the sun bring you new
energy every day,
bringing light into the darkness of your soul
May the moon softly restore you
by night bathing you in the glow
of restful sleep and peaceful dreams
May the rain wash away your worries,
and cleanse the hurt that sits in your heart
May the breeze blow new strength into your being,
and may you believe in the courage of yourself
May you walk gently through the world,
keeping your loved one with you always
Knowing that you are never parted in the beating of your heart.
(Vince Fontaine singing Speak To Me In Dreams and the second song is Star People - Indian City featuring Jim Cuddy)
---
JANUARY 11, 2022
On behalf of our Fontaine family, it is with terrible sadness and shock that I announce the sudden passing of my dear Uncle Vince Fontaine today: Tuesday, January 11, 2022.
Husband, father, son, grandson, cousin and uncle, Vince was a proud member of Sagkeeng First Nation and founding member of Juno Award-winning Eagle and Hawk and Indian City.
Vince's love of music was only outshone by his measureless devotion to his family, friends and community — we, who remain stunned and devastated by this great and unexpected loss. We love you uncle Vince.
- Nahanni Fontaine